---
If you're reading the Week 15 Waiver Trash, you likely read my piece last week and followed my advice. Once again, we crushed the dreams of waiver wire hopefuls who had no business being on people's lists. Congratulations! You're likely walking into the playoffs and ready to make a push. However, 2021 has a little different plan for us. 
Dolphins, Chiefs, Vikings, Chargers, and many more teams are dealing with COVID outbreaks. As a result, players like Wayne Gallman and Duke Johnson are being touted as top waiver wire targets for Week 15, and while some of these players are justified, others are complete trash. Last week, we nailed Adrian Peterson, Ronald Jones, and Tevin Coleman so let's explore who you should avoid in order to make a run at the Championship Trophy.
Hi, I'm Chase, and I Hoard Tight Ends
You can't find another person who rosters tight ends as I do. I'm constantly looking for the next breakout, the next superstar. However, Ricky Seals-Jones is someone I'm not adding to my rosters, even against the Eagles. 
The Washington Football Team has been majorly improved since their Week 9 bye, winning four straight before losing against the Cowboys. The tough part about the Week 14 game is they had every chance of winning. The primary catalyst of the loss was the turnovers in which Taylor Heinicke was guilty of two. In addition, he only completed 11 passes on 25 attempts while facing constant pressure—a recipe the Eagles could cook up in Week 15. 
Taylor Heinicke is so bad, he just Terry McLaurin into a concussion. pic.twitter.com/f3VI5CkW5H

— TWDTV (@TWDTV1) December 12, 2021
Over the past three games, the Eagles have forced quarterbacks into a 59.3-percent completion rate accompanied by three interceptions to just six touchdowns. Could one of those touchdowns go to Seals-Jones? Absolutely, but keep in mind the quarterbacks the Eagles faced have also run for two red-zone touchdowns, while the running backs have accounted for 19 receptions over the three-game span. So dump-offs and passes to the tight end might be hard to come by.
The biggest factor needing to be mentioned to keep your ass in the playoffs is the usage by rookie tight end John Bates.
Head coach Ron Rivera has come out multiple times throughout the season stating his desire to keep his team young. He had issues doing so while in Carolina and wants to avoid an aging roster before it's ready to compete. Although he won't admit it, this team is not ready to compete so developing a young core is crucial to the eventual run he will try to make. Although Seals-Jones is in no way an old dog, Bates is clearly in the future plans of Washington. You won't see a 90-percent snap share on this go around for Seals-Jones—just like Week 14, Bates might be the one playing more. 
Don't be a loser and fall into the tight end trap. There are far better options to go with. Avoid Seals-Jones at all costs. 
On the Other Side of the Ball
Talk about a hot mess. Miles Sanders was set up to be everyone's savior for 2021. He was highly efficient in 2020 yet misused, resulting in a draft stock fall. Well, the misuse didn't change with the new coaching staff till halftime against the Buccaneers, as we watched Sanders rip off big run after big run, only to see him go down with an injury after six big runs the following week. 
FEED MILES SANDERS 🗣 pic.twitter.com/hajc18mvDv

— PFF Fantasy Football (@PFF_Fantasy) October 15, 2021
As the Eagles eased Sanders back in Week 11 and 12, it was clear he needed more touches. Week 13 hit and he smashed, just as many expected. However, he went down with yet another injury. The injury positioned everyone and their moms to run out spewing trash about how Boston Scott and Jordan Howard are must-grabs for the Week 15 waiver wire. 
Get out with that noise.
Two out of the next three games are against the Football Team. Although the Football Team has a 6.37 (No.28) DOCE Score, they haven't allowed a single running back to gain 75 yards on the ground. As a result, this game has Kenneth Gainwell written all over it. 
For Howard to be relevant, he has to fall into the end zone twice—something the Football Team hasn't allowed all season. 
For Scott to be relevant, he has to be extremely efficient with his carries if he doesn't get into the end zone—something the Football team has only allowed Christian McCaffrey - and arguably Cordarrelle Patterson- to do. 
Even if Howard or Scott were to perform, it's a guessing game as to which one. In addition, neither are used in the receiving game. If there were one, I'd be willing to bid on Gainwell, but I am still only starting him if desperate. 
It's the Playoffs for Week 15 and He's Straight Trash
The definition of point chasing is out there right now, daring you to pick him up and play him. I understand why you might want to, but you have to resist the urge.
Robby Anderson had a great week against the Falcons. 
Robby Anderson great week against the Falcons.
Robby Anderson great against the Falcons.
Great Against the Falcons.
Against the Falcons.
The Falcons. 
Need I say moore?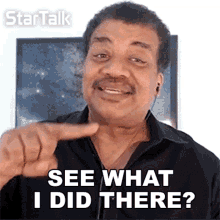 Now there is a bit of a situation with D.J. Moore and his hamstrings but don't be a Jerry. Cam Newton was absolutely horrendous over the past two games and was benched not once, but twice against the Falcons. The Falcons. The Panthers offense is in trouble against the Bills, who are likely pissed about their last two games and need a win.
Anderson is never someone I'm trusting. Remember the stretch where Anderson had 38 targets, only to haul in 13. Everyone was telling you to trust the targets, his production will come. Well, how's that working out? Two, arguably three starting performances from this player who constantly left you hanging.
If Moore does not play, it is not good news for Anderson who will be the target for the Bills defense. He could rarely beat single coverage, and now he will see plenty of double as the Panthers have no one else to throw to outside of Ameer Abdullah. Let Anderson destroy someone else's roster before you end up with the Toilet Bowl of Shame. 
Ultimate Trash Pickup for Week 15
I really don't care about the 99 all-purposed yards put up by Craig Reynolds. Players like this are the ones who destroy rosters more often than they win championships and why Reynolds is making it onto the Week 15 Waiver Trash. Unathletic player, with unpredictable play calling, on a bad offense.
See Mike Boone. 
Sorry to bring up a sore subject for some of you, but it has to be done. Think about the situation Denver was put in. They prep the first part of the week for Jamaal Williams. Williams comes down with COVID so the pivot to Jermar Jefferson and Godwin Igwebuike. The Lions opted to roll out a random guy from their practice squad with little to no film. 
Craig Reynolds with a big run after he broke a Kenny Young tackle pic.twitter.com/2SlyxRaVKY

— Joe Rowles (@JoRo_NFL) December 12, 2021
The crazy part is Denver was still relatively good against Reynolds.
The 35-yard run by Reynolds is the only reason this conversation is coming up, and it had almost nothing to with the player. In the Tweet above, Kenny Young gets lost behind five (!) defenders. Yes is only looks like four in the image because those four mammoths of human beings are so massive. Now imagine trying to find a 215-pounds back hidden behind them. 
Now Reynolds has momentum and is two steps to the left of where Young should be positioned. Meanwhile, the left guard moves on to pick up the block on Young, putting Reynolds in a great position. 
Now Young is actually a great tackler. He is in the top ten of the league for linebackers in missed tackle rate, only surrendering six the entire season. However, the guard hooks his arm then pushes young into a one-armed, off-balance tackle as Young is late to wrap his left arm around Reynolds. 
Ok, enough storytime. Sorry to bore you all out of your minds; hopefully, you're still with me. 
All of this to say, if Reynolds wasn't so damn slow, he wouldn't have gotten caught from behind by a defender who was sitting flat-footed with about seven yards of ground to make up. I don't care if Ronald Darby runs a 4.38; he's not catching Jonathan Taylor in this situation. 
Reynolds is not a good running back and people who are telling you to pick up a guy who ran through a massive hole for 42-percent of his rushing yards are not watching actual football. 
There's a chance Williams and Swift come back. Even if they don't, I won't roster slow, unathletic running back against the Cardinals who could blow the Lions out and neither should you. Sure, he might have caught 40 passes in college, but this is not the guy who will get you past the first round of your fantasy playoffs.
Don't get stuck with a Participation Ribbon because you picked up trash on the waiver wire for Week 15. Go do some actual good and pick up trash on the side of the highway instead.
To check out more content keeping you out of the gutter, visit The SmackZone and follow Chase on Twitter!      
---
← Older Post Newer Post →
---
0 comments
---