---
Follow @DaddysHomeFF
It's Championship Week! The excitement is mounting with only one week separating you from a sick Trophy or sexy Championship Belt. I'll bet you are already looking for Daddy's help while agonizing over your decisions of who to start in Week 17 with so much on the line.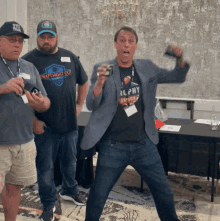 Well, let me tell you this: if you need this article for your championship team, you are most likely screwed. You probably fell on some hard times with injuries and COVID concerns. Or maybe your run was powered by Justin Jackson and Alexander Mattison, and now you are considering Dare Ogunbowale as your RB1. Either way, you should know something. 
While I will do my best, I am a fantasy analyst and not a magician.
So let's quickly recap Week 16, so we can get down to business.
Week 16 Summary
Two Top 10 Plays
That's right, Davis Mills and Devin Singletary finished top 10 at their position off of the scrap heap just in time for Christmas. So what can I say except you're welcome!
My other two must starts were Cole Kmet - who finished middle of the pack, but inches from TE5 - and Breshad Perriman, who could not play due to COVID. 
We failed when I got greedy and tried to give you two per position. 
The wheels came off the wagon. 
Drew Lock was Drew Lock, Mike Davis was horrific, N'Keal Harry can't catch, and Rudolph - once again - wasn't able to join in any reindeer games with a goose egg. 
These are long shots, people. Break Glass in Case of Emergency type plays. I told you I could give you Antonio Brown - a guaranteed Top 10 play - but we are searching for players no one else is discussing.
Anyway, let's try to pull your championship hopes out of the toilet this week with four not-so-sexy starts for Week 17. I know you're scared and feeling alone, but Daddy is here to fix it.
At Quarterback, We Are Going with My Man Mac Jones
Listen, the Patriots will establish the run, and Damien Harris is about to blow up. He is way too sexy to pick in this column. He's not a sleeper this week; he's a stud. I have been telling you this since April. 
So why pick Mac Jones? This dude needs to get right heading into a matchup with the Dolphins, so I expect the Pats to show a more balanced attack rather than the run-heavy offense they featured against the Bills a few weeks back. 
Mac Jones' reaction after throwing an interception to Darius Leonard 😯pic.twitter.com/QpUrQO9Ex6

— Pro Football Network (@PFN365) December 24, 2021
The Pats roll in this one and use the second half like preseason to get back to what got them here after what's been a rough two weeks. Mac will be solid, using Hunter Henry and Jakobi Meyers to get some big-time production. If you're in need of a quarterback to start in Week 17, Mac is your guy.
Running Back Must Start for Week 17 is D'Onta Foreman
Lesser analysts will point to the seven-game winning streak.  They will tell you that the Dolphins haven't given up a rushing touchdown since week seven. They will go on and on about the Dolphins giving up the 7th fewest point per game to fantasy running backs on the season.
Well, as Lee Corso would say, "Not so fast, my friend!"
You didn't come here for surface-level advice; you came to win a championship. You are starving and need the nourishment that the echo chamber cannot provide you. And I am here to feed you. 
Two things have happened over the past seven weeks: 
They played trash quarterbacks
They played trash running backs
Boxes were stacked against the two decent RBs they faced (Saquon Barkley and Alvin Kamara) because they played against CFL-level quarterbacks. Now they get Ryan Tannehill, who will keep them honest, allowing Foreman to get loose. The stats can lie, kids—but you knew that already. Fire up the Titans without fear against this less-than-stellar defense.
At Wide Receiver, I Like Van Jefferson
This man was a victim of the horrible game by Matt Stafford last week. He only was able to corral one catch for six yards while giving you fantasy heartbreak. However, the bright spot was his six targets. 
Six targets against the horrific Ravens secondary will equal fantasy gold. 
This defense is just what the doctor ordered for the sputtering Rams offense. I expect the Ravens to be just competent enough on offense to keep this game competitive. The Ravens have shown nothing but heart while nursing a litany of injuries which should lead to a neutral game script.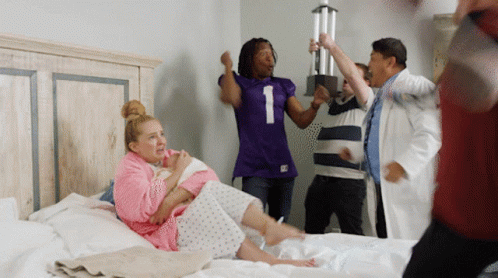 So fire up the Van and take a ride to fantasy glory.
And Finally, My Horrible Miss at Tight End in Week 17 will be Telling You to Start Jonnu Smith
My, how the mighty have fallen. 
Jonnu Smith was the epitome of sexy to start the season and now lands here, at the bottom of a not-so-sexy start column from someone who is barely an analyst on a trophy site.
I haven't seen a fall from grace like this since Kanye got his wife stolen by Pete Freaking Davidson.
Sorry Kanye, but buying a house across the street just makes this whole thing sad.
I talked above about the Pats getting right, and that should include their big free-agent tight end. Expect Jonnu to see both targets and carries in this game, leading to a Top 10 finish and finally giving fantasy managers something to smile about—even though they were likely eliminated three weeks ago. 
So there you have it, the dumpster dives for Championship week that I hope you don't need because that would just be sad. Anyway, follow me if you want; it all ends this week anyway, so you can watch me fall into seasonal depression right before your eyes.
---
← Older Post Newer Post →
---
0 comments
---