---
Follow @NatePolvogt
Sometimes in life, we have ridiculous ideas pop into our heads for no reason, like thinking the San Francisco 49ers would trade away wide receiver Deebo Samuel. Can you even imagine a team that made the playoffs despite having Jimmy Garappolo at quarterback moving on from their best player? That would be like trading DeAndre Hopkins away in his prime for a worn-down David Johnson, passing on Justin Fields in the 2021 NFL Draft, or thinking Urban Meyer could be a decent NFL coach. Pure lunacy. Oh, wait…
49ers Could Trade Deebo Samuel?
With "news" breaking yesterday Samuel removed all social media mentions of his current team from his account, as well as unfollowing the team's Instagram. So, of course, the NFL social media world is now abuzz.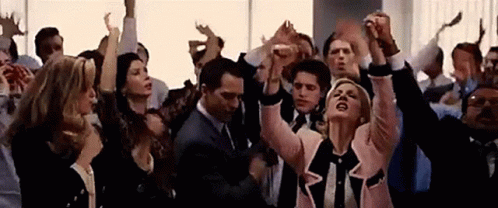 The offseason is an interesting beast for die-hard football fans. Most are just hoping for a sliver of exciting news to brighten our bleak, football-less days. So, people go wild when something like this happens between free agency and the draft. 
Many times, these pieces of news mean absolutely nothing, and I believe this is one of those cases. 
There are many reasons it's lunacy to think San Francisco would trade away Deebo. First and foremost, this was a playoff team in 2021 that made it to the NFC Championship Game, losing a nail-biter to the Rams, 20-17. How did a team that barely made the playoffs run it that deep? 
Samuel, of course, was responsible for most of their offense. At many points during the season, he was their offense. As much as the NFL analysis community ripped Garappolo all season, it could have been much worse without Samuel. 
Not only was he the team's leading receiver in terms of yards and catches, but he was also their second-leading rusher behind rookie sensation Elijah Mitchell. Guys like Brandon Aiyuk or Jauan Jennings cannot duplicate Samuel's playstyle. I would even go as far as to say his skill set is irreplaceable—a rare quality in any profession. 
In addition, if they decide to move on from Garoppolo, second-year project Trey Lance will most likely be handed the reins.  Why would you want to take away his most dangerous weapon? It's a golden opportunity to put Lance in a position to succeed out of the gate. 
Doesn't Add Up
Let's say GM John Lynch and HC Kyle Shanahan are listening to trade offers. What will it take to get them to make a deal? We've established you aren't going to find anyone to fill in his dynamic playmaking ability.  Those guys, like Tyreek Hill, Davante Adams, and Brandin Cooks are off the market. Draft picks aren't going to land you a player who would immediately have a notable impact.
It would be nonsensical for them to give away one of the best players in the entire league. It's fun to speculate unless you're a Niners fan, but in reality, there will be no trade and Samuel will be in red and gold in 2022.  
If you liked this, find me on Twitter @NatePolvogt & more of my content with IBT_Media & FantasyPros! 
---
← Older Post Newer Post →
---
0 comments
---