---
Author: Cody Carpentier
Follow Cody Carpentier
Since the beginning of time, football fans have gathered every summer and fall to draft their favorite NFL stars in a game known as fantasy football. After drafting at the local pub with their Championship Ring and Fantasy Football Draft Board in stow, commissioners were tasked with manually setting lineups over the phone, adding up scores from stats in the newspaper, then sending weekly updates by mail to league members. 
Why Talk Smack?
It doesn't matter the amount of cash, the size of the trophy, or the sparkle of the Championship Ring, winning a fantasy football matchup against family, friends, and others will always be about respect. The last place you want to be at the end of the season is at the bottom of the standings with the infamous Toilet Trophy in your possession.

From draft night through the award ceremony on super bowl Sunday, fantasy gamers try to find any and every edge possible to defeat their opponent. This includes talking smack at every opportunity.

Here are your typical league trash-talkers and the best strategy to confront them.
Silent Sam: Finishing in the middle of the pack every year, this fantasy gamer stays as far away from the smack talk as possible. On draft night, they watch as their counterparts do battle, and just as they muster up enough courage to drop some knowledge, they are quickly detoured by the thought of confrontation. Instead of talking smack to Silent Sam, encourage them to have a drink or let loose, it is just a game after all.
Drama Dave: Ignore the fact that this fantasy gamer has won six total games in the past 4 years, this was the year for Tyrod Taylor to lead them to the promised land. If it wasn't for Cam Akers going down, they would be in first place. Talking smack to this person is like taking candy from a baby. Just offer them your washed up bench player who seems to be getting opportunities every week *cough* Ronald Jones, and make fun of the fact that they continue to focus on the wrong details and use old magazines on draft night to pick players.
Know Nothing Nate: The toughest cookie to crack, this fantasy gamer has been in the league since its inception, lucking into the best roster because they cut Derrick Henry after week 8 in 2018. They have yet to win the vaunted Championship Belt, but with the oldest team in the league, their time is running out. Telling this person that their team sucks won't get you far.  After they send you one last trade before the deadline, be sure to remind them how overrated they are as an owner and who the real champion is because they will never win while you are in this league.
Persistent Peter: Everyone shows up on draft night to see what this fantasy gamer will do. Before, during, and after every single pick, they are in your ear giving the worst advice possible and explaining why their non-scientific research of watching clips on YouTube of Terrell Owens makes them the best owner in the league. They have finished last for three straight years, but always explains "It's all a part of the plan" as they draft Saquon Barkley, Jonathan Taylor and Najee Harris at the 1.01 in consecutive seasons… "This is the year!!!" To take down Persistent Peter, ask them why they are starting Stefon Diggs over Hollywood Brown and watch their world burn as they second guess themself into oblivion and miss out on a Stefon Diggs' 42-point outburst: Checkmate.
Confrontational Corey:
This fantasy gamer is a four-time runner-up and career league leader in points with no championship rings to show for. They are the most aggressive trash-talker in the league, so you must be strategic when offering trades. Be prepared at all times for them to explode if they are on the wrong end of any deal or conversation. Rather than blunt trash talk, do your research, go to
playerprofiler.com
and study players on their team that lack fantasy upside, and bring well-thought criticism of their team, but come prepared with a rebuttal.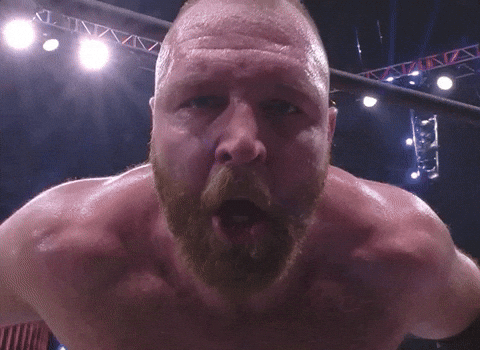 Conclusions
Not everybody is Chad Johnson and have the innate ability to talk smack. However, practicing these strategies on your leaguemates will elevate the league energy this fantasy season. Don't forget to remind everyone who the Champ is with your Custom Championship Trophy. There is no better feeling than walking in and slapping that thing down on the table during next year's draft. 

Or get your 2021 trophies today to drive your leaguemates crazy with a victory lap before the playoffs arrive.

What kind of trash talker are you? Comment Below… if you dare.

Need more smack in your life? Follow @CarpentierNFL on Twitter
---
← Older Post Newer Post →
---
0 comments
---