---
Here we go again: Overreactions to the trash on Week 8 Waiver Wire. Did you not learn your lesson picking up Rhamondre Stevenson or Le'Veon Bell? You're better than this.
Sure, I want you to utilize the waivers. It's the only way to win a Championship Trophy, but doing it correctly is key.
Sabotage Your League with Week 8 Waiver Wire Trash
Let go of your roster bombs and roster clogs so they can implode someone else's team. Sure, Robby Anderson has seen 38 targets over the past four weeks; he's given you 13 catches for 101 yards and a touchdown on all of those opportunities. Then you hear from the echo chamber, "Well, Sam Darnold has been bad, and there's a chance the Panthers trade for Watson!"
Every drop from the Panthers loss to the Vikings:

Robby Anderson 3
DJ Moore 2
Chuba Hubbard 2
Tommy Tremble 1 pic.twitter.com/lIan0wQ0Yd

— Panthers On Tap Podcast (@PanthersOnTap) October 19, 2021
Don't get that tone with me.
Anderson has made one (!) contested catch on the entire season and now has four drops over the past two weeks—most during the span.
Sure, the Panthers would love to add a more talented quarterback, but they will most likely wait till 2022 if Darnold doesn't right the ship. 
Regardless of your feelings on Anderson, don't drop a roster clog just to spend FAAB on another mistake. Waiver wire additions should be built on upside. If they don't offer upside, then they are no better than the casserole sitting in the back of your fridge since Easter. Very few fantasy matchups come down to a few points. Aim for the stars and hope for an explosion.
Tossing FAAB Away on Boston Scott
If you think Boston Scott will have any fantasy relevance for more than a week or two, you're kidding yourself. Instead, Week 8 will likely be all about their fourth-round rookie Kenny Gainwell. Sanders has one more year on his contract, and Gainwell has looked explosive so don't be surprised if Sanders' snap share drops significantly upon his return.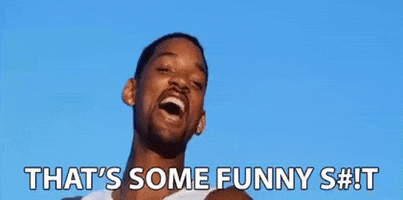 Meanwhile, Scott is the Jordan Wilkins of this offense. Special teams, maybe some change of pace, but the chances Scott seizes a significant role is a joke. He received his first carry of the season in Week 7 and converted all seven of his carries for a whopping 24 yards. I also wouldn't be surprised to see Jordan Howard steal snaps on first and second down. If Sanders and Gainwell can't be relied upon in this offense, what makes you feel good about Scott?
Maybe you're in an ugly situation, and you need a running back, though! No. Just no. Give me Salvon Ahmed with Myles Gaskin facing brutal DOCE Score matchups over the next few weeks or Brandon Bolden against the Chargers. Hell, I'll take David Johnson, who has 58 (No.11) routes run and 11 (No.8) receptions over the past three weeks. He faces the Rams, who have allowed an 11.82 (No.27) DOCE Score against pass-catching running backs.
I'm not picking up Scott. I'm not going to ever. Even if there's a fire.    
Elijah Moore is Hot Garbage
The heading might seem lazy, but I didn't know what else to put. I almost spit my drink all over my screen when I saw this "waiver wire pickup." 
Moore is not a Week 8 pickup; he's Week 8 waiver wire trash. 
This take is the same garbage you take out right after the truck comes, sits out in 100-degree weather for a few days, and then knocks you unconscious when you open the lid. Raccoons wouldn't even touch it. This shit-take is for the flies.  
How much do you have to hate yourself to roll out a player who has caught nine passes on 26 attempts while just losing his starting quarterback and has a brutal schedule ahead? I don't even think I should be writing about this because you would have to be an idiot to listen to this advice. Ok Jerry, for you, I'll finish.
Regardless of who's starting at quarterback, I don't want anything to do with Moore. Although he is climbing the depth chart and saw the third-most snaps at receiver in Week 7 while also tying for the most targets, it's a hallow stat. 
Throw out air yards, throw out deep targets, and throw out target premiums. Analysts made the same argument for Curtis Samuel in 2019, and the take went up in flames. Although Samuel was talented, he wasn't a developed, deep-ball threat. His abilities showed through in 2020 when Matt Rhule and Joe Brady reeled him in, playing him close to the line of scrimmage; Samuel blew up. 
The same has to happen at the early stages for Moore. Get him involved in the offense, and let him progress. 57.7-percent of his passes traveling ten yards or further downfield isn't the answer.
However, this is fantasy, and we aren't coaches. Wishful thinking is how you flush FAAB right down the toilet and end up wearing Participation Ribbons to the 2022 Draft.
Hope is not arriving soon as Joe Flacco is not a godsend and Mike White targeting the running back on 44-percent of his attempts should tell you enough. Don't be Jerry. Leave Moore on your waivers.    
Ricky Seals-Jones Needs to be Left Alone(s)
Yeah, I'm dumb for that heading, but so are you if you're making a play for Ricky Seals-Jones. Take 60 seconds and look in the mirror. Ask yourself, "Do I really want to lose by wasting any FAAB on him?" Seals-Jones is the perfect definition of a roster bomb.
Let's make this quick and painless before you hurt yourself. 
The Washington Football Teams schedule isn't just brutal; it's unplayable. In Week 8, they play the Broncos, who are sixth against tight ends, even after facing the Ravens, Raiders, and Browns—all of whom utilize the tight end heavily. Then Week 9, the Football team has a bye, with Logan Thomas expected to return soon after. Even if he doesn't, Ryan Fitzpatrick should assume the starting role and often doesn't target tight ends throughout his career. 
Seals-Jones is a giant waste of FAAB. If you have him rostered, he would be my top drop candidate, so you can screw someone else's roster. He did what he was meant to do; now it's time to let him go. 
Can't Be Real
Randall Cobb was someone I was going to address, but there is no way you're actually going to pick up and play an aging slot receiver against Byron Murphy. 
Right… Right?
Regardless if Davante Adams is out or not, Cobb shouldn't be rostered or played, especially on a Thursday game with so many possibilities to come soon after.
At first, I felt like I shouldn't have to add Cobb. However, I know some fantasy gamers make mistakes, especially when the pressure is cooking. If someone was willing to put it in an article, someone else is dumb enough to listen. 
Play Smart and Avoid Week 8 Waiver Wire Trash
For those who haven't been patient, you're most likely out of FAAB by this point anyway. However, those who still have it are getting antsy, especially those with more than a couple of losses. Check out your competitors' rosters and see which players they might be targeting.

The final run for primary waiver wire adds is about to take place over the next four weeks. However, most breakouts have happened, players are returning from IR, and we see who is getting snaps. Don't ruin all the FAAB you've saved by outbidding yourself. Save it for a season-ending injury or the playoffs by bidding accordingly. That is how you take home the Title Belt.
To check out more content keeping you out of the gutter, visit The SmackZone and follow Chase on Twitter!
---
← Older Post Newer Post →
---
0 comments
---