---
It's time to start the fantasy head games! It is time to start separating the adults from the children. Players are hurt, underperforming, not getting the playing time you expected. None of that matters right now!
Author: DaddysHomeFF
Follow Mike
Are you willing to do what it takes to get the Championship Trophy and make sure your rival is wearing the Toilet Seat at next year's draft?
Getting the Fantasy Head Games Started
Starting head games is just another aspect of fantasy football you can use to your advantage. However, they can also be used against you. Don't let them get a leg up on you.
You will want to go on the attack throughout the season and have some fun with your league mate's fragile ego. So hit your message boards, send some texts, tag them in tweets. You want to be in their head when those waiver bids or trade offers are sent.
You are probably wondering how. Well, you came to the right place! I happen to be somewhat of a trash talk expert. And it is pretty simple when you put your mind to it.
Information Gathering
The league platform has everything you need to gain the ammunition to begin psychological warfare. The horrible mistakes of your wildly unintelligent league mates litter the draft results and transaction page.
Remember when Bobby drafted Laviska Shenault right before you drafted Deebo Samuel?
Oh man, drafting Clyde Edwards-Hilaire over D'Andre Swift and Jonathan Taylor was fun, wasn't it Dave?
Melvin Gordon for Antonio Gibson was a fun trade last offseason, Katie. No way that contributed to another miserable season, huh?
The fact is your friends have no idea what is coming. They are happily drinking their coffee and watching their kids scream over whose turn it is to play Fortnite while you are slowly circling the wagons getting ready to make your move!
The Delivery
No one likes having things thrown in their face and the last thing you want to become is the league villain. So don't just run up like a drive-by and start spraying. Yelling, "Hey Andrew, nice trade for Josh Allen!" isn't going to do anything.
We are looking for a slow drain of confidence, which will induce hesitation and fear during all corresponding moves.
Start with the basic text: "Hey buddy, I see that CEH isn't exactly getting it done. Tough break. I have some excess at running back with JT and Swift taking off. Any chance you have any interest in Zack Moss?"
Now, anyone looking at this text would think it is a pretty typical interaction, but the knife twist about Taylor and Swift will not be lost on the recipient of this text. Dave will reminisce the screwup he had during the draft and will instantly doubt any valuation he held prior.
But hey, you are just here to help! You didn't mean to offend anybody; it was just a trade offer.
Or I don't know, maybe send a quick offer of Gibson for Gordon and three 1sts back to Katie after you got Gibson for Gordon straight up? Heck, the trade calculator doesn't hate it, so why not? And Katie is hurting at running back; She might appreciate the move to land a young star running back. It can't hurt to offer!
A group email to the league talking about how shocked you are by the start of Samuel could be fun. Maybe a line about how you would've taken Viska if he was there, but thanks to Bobby for jumping on that grenade!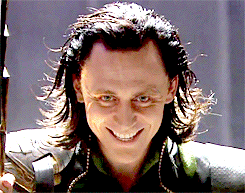 It's not talking trash, just an active league manager who loves talking football! You have done nothing wrong. You are a good person just enjoying a fun game! No one will know the underlying goal is to psychological win the Title Belt.
The Wait
The waiting game is the challenging part, but you are a warrior. There are times for videos and mean tweets, but timing is everything. It is Week 7 and we are just planting the seed. The tree of pain will grow if you let it. But for now, it just needs time. So let it sink in, let it breathe. Your time will come soon, young padawan; show the proper restraint.
Fantasy Head Games Take Patience
No one likes that person who talks straight trash in the first quarter—people who roster Jalen Hurts know what I'm saying. Be patient; the time will come. Start the fantasy head games now to cash in later.
Be sure to check back into The SmackZone as we continue to roll out this series, teaching you how to slowly dismantle your league from inside their own heads. Doesn't that sound fun, kids?
(Continued in part two, The Head Games: Friend Zone)
Follow @DaddysHomeFF for more psy-ops to dismantle your opponents and crush your league!
---
← Older Post Newer Post →
---
0 comments
---